Grab the latest "Arsenal Pro League Soccer Kits". Arsenal is a famous club in the UK. The full name of the club is Arsenal Football Club. The club also has a nickname. The Gunners is the nickname of the club. Arsenal was founded in October 1886. The total age of the club is 136 years.
Arsenal Pro League Soccer Kits 2024
The club also has a ground for the practice of players. The ground name is Emirates Stadium. The capacity of the ground is 59,867. The owner of the club is Kroenke Sports & Entertainment. Kroenke Sports & Entertainment is an American sports and entertainment company. The short name is KSE. The manager of the club is Mikel Arteta and he is is former Spanish player.
The fans of the Arsenal is very crazy because there are some star players in the club. My favorite player Eddie Nketiah is also in Arsenal. Arsenal was the 6th highest-earning club in the world with the worth of $2.24 billion. The annual revenue of the club is €487.6m.
Kit Arsenal Pro Kick Soccer 23/24
If you had played a Pro League Soccer game then you are the big fan of the Arsenal because Eddie Nketiah is in the team. Arsenal has a wonderful PLS kits 2024. You can edit the kits in PLS game.
Pro League Soccer Kits Arsenal
There are three types of kits home, away and the third kit which you can customize. You can also download Premier League Kits.
Arsenal Home Kit
URL: https://i.imgur.com/vtOLb0V.png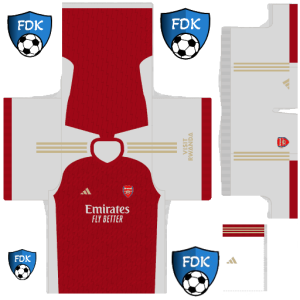 Arsenal GK Home Kit
URL: https://i.imgur.com/OlwzZhn.png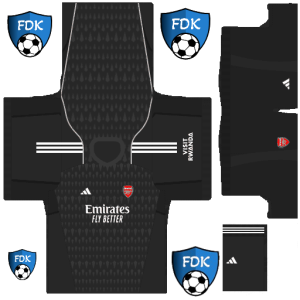 Arsenal GK Away Kit
URL: https://i.imgur.com/in8z08x.png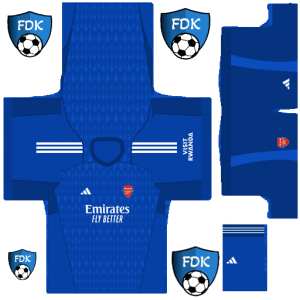 Arsenal GK Third Kit
URL: https://i.imgur.com/OVot7xi.png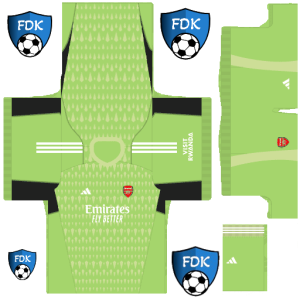 Arsenal Logo
URL: https://i.imgur.com/7wsqVNO.png